Editor's note: The following article is not intended to be a ranking, but is only to serve as a list of possible options. As the saying goes, your mileage may vary.
Though cheese and snow generally come to mind when people think of Wisconsin, it's also got a pretty rich history in aviation. The Oshkosh Airshow is one of the largest in the country, and in keeping with the Oshkosh focus on homebuilt and pilot-owned aircraft, it's probably no surprise that Wisconsin has a lot of private pilots per capita.
Private pilot programs and even some commercial pilot programs are pretty abundant, but mostly in a one-on-one setting. To become a certified airline transport pilot (ATP) who is eligible to fly for major commercial services like Delta and Southwest, however, the options aren't nearly as abundant in the state.
This article will take a look at popular paths to becoming an airline pilot in Wisconsin, as well as a look at some of the one-on-one programs created to earn a commercial license, that will set pilots up to efficiently pursue an ATP certificate elsewhere, with only a few steps remaining.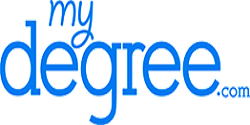 Instantly Get Matched To Degree Programs That Fill Your Needs
Invest In Your Future When You Decide To Go Back To School
Take Advantage Of Flexible Day, Evening, Or Online Classes
Can Be Done Online On Your Own Time
Quicklook: Pilot Schools in Wisconsin
Fox Valley Technical College
Gateway Technical College
CAVU Flight Academy/Utah Valley University
ATP – Milwaukee Flight School
Pilotsmith
5 Pilot Schools in Wisconsin
Here is a look at 5 schools across the state that will set you up to become any kind of pilot you so choose!
Fox Valley Technical College's Professional Pilot Program
Offering both professional pilot programs and a slew of aircraft maintenance degrees, FVTC's aviation program is thorough and respected. It's accessible, as it's pretty equidistant from Milwaukee, Green Bay, and Madison, and the class size is very small. It's also one of the most affordable options on our list!
Location: 1825 N Bluemound Dr, Appleton, WI 54912
Tuition & Fees: FVTC is $160 per credit, and their Professional Pilot Program is 60 credits. So, students can complete their classroom components for less than $10,000, and this includes a lot of flight hours being logged.
Financial Assistance:
Yes
No specific aviation scholarships
School offers general scholarships 
Accreditation: FAA-accredited
Program Length: Roughly 2 years
Endorsements:
PPL
Instrument Ratings
CPL: single and multi
ATP
CFI
School Size:
10,050 students
Class size: 10 students
Job Placement:
Yes
83% of graduates are employed within 6 months of completion
Virtual Learning:
Gateway Technical College – Pilot Training
Gateway Tech aims to set their aviation students up for a number of jobs that are in demand within the state of Wisconsin, including ferry pilots, flight pilots, and border patrol pilots. The program does indeed provide all the training to prepare you for an ATP certificate as well, though. The program has multiple accredited flight simulators that count as flight time, as well as access to a number of real aircraft for their students.
Location:
1001 S, Main St, Racine, WI 53403
Tuition & Fees: $66,346
Financial Assistance: Financial aid is accepted, and similar to Fox Valley, there are no specific scholarships for the aviation program, but many universal ones offered by the school.
Accreditation: FAA-accredited
Program Length:
2 years
Only starts in fall
Endorsements:
PPL
Instrument Rating
CPL: single and multi
ATP: single and multi
CFI: single and multi
School Size:
9,150 students
Class size of 30 students
Smaller classes for aviation electives
Job Placement: Yes
Virtual Learning: No
CAVU Flight Academy/Utah Valley University
CAVU Flight Academy is located near Green Bay, and offers flight lessons to students looking to get their PPL, Instrument Ratings, or CPLs. They have partnered with Utah Valley University (UVU) to allow students to simultaneously complete their classroom education online with UVU while remaining in Wisconsin for whatever their reasoning may be! Many of the online courses are self-paced, making this a good option for those future pilots wanting to move a little more quickly, or a little slower.
Location:
2131 Airport Dr, Green Bay, WI 54313
Tuition & Fees: For the UVU aviation program, 45 aviation credits are required at $330 each, as well as 15 to 25 general studies credits at $188 per credit, coming out to about $18,000. This is in addition to the costs of the aircraft at CAVU which changes pretty drastically from aircraft to aircraft.
Financial Assistance: Financial aid is available, as is the EAA AeroScholars scholarship for high school students who choose to pursue this path.
Accreditation:
Yes
UVU program is regionally accredited
Program Length: About 2 years
Endorsements:
PPL
IR
CPL: single and multi
ATP
CFI
CFII
High performance endorsement
Complex aircraft endorsement
School Size:
23,000 at UVU
All classes are online
CAVU is one-on-one
Job Placement:
Yes
Both UVU and CAVU have connections for pilot placement
Virtual Learning:
UVU degree is online
Flight hours are in person
ATP: Milwaukee Flight School
ATP's biggest school in Wisconsin is the Milwaukee Flight School at Waukesha County Airport. The airline career pilot program is the flagship program, and it aims to take students all the way from zero training to earning their air transport pilot license. The school boasts the highest ratio of placements into airline careers in the state and has hiring partnerships in place with more than 30 airlines. 
Location: 2611 Aviation Dr, Waukesha, WI 53188
Tuition & Fees:
$87,995
All-inclusive
Zero experience to ATP
Credit available for private pilots
Financial Assistance:
Full financing available
Airline tuition reimbursement
Accreditation: Yes
Program Length: 7 months
Endorsements:
Job Placement:
Virtual Learning: All classes are in-person.
Pilotsmith
Pilotsmith is a private flight training facility, and this list serves as a (very good) example of what else is available if the typical 9-5 student path isn't for you, but you still want to become a commercial pilot. One-on-one training programs like those offered by Pilotsmith are abundant in Wisconsin unlike ATP-direct programs like the other four on this list and allow you to set your own pace, which can be beneficial for both your brain and your wallet. 
Location: 1921 Airport Dr, Green Bay, WI 54313
Tuition & Fees: Small schools like Pilotsmith tend to charge an hourly rate for one-on-one time with an instructor, so if you learn quickly you can save yourself some money. However, there are minimum hour requirements for every license. Some schools' rates differ by aircraft as well. For instance, $100 per hour is the median price, and this includes both an instructor and an aircraft.
Financial Assistance: No
Accreditation: Instructors must be FAA approved, but these schools don't have an accreditation program.
Program Length: Self-paced
Endorsements:
School Size: One-on-one instruction
Job Placement: No
Virtual Learning: No
How Does Pilot School Training in Wisconsin Work?
There are a couple of paths aspiring pilots can take to achieve their goals, and Wisconsin offers both. The first is a collegiate program that trains and prepares students for FAA certifications both in the classroom and behind the yoke of an aircraft. The other is pursuing a PPL or a CPL license through smaller, private trainers and then enrolling in a program elsewhere to train for an airline transport pilot certification.
Wisconsin Pilot School Facts & Figures
Here's a look at some of the most notable facts and figures about pilot schools in Wisconsin.
Number of Schools
For a few reasons, one of which certainly being the weather-shortened flight season, there aren't many four-year options for those wanting to become pilots, and this list is pretty much exhaustive. There are, however, nearly 100 programs/options for private instruction for aspiring pilots who just want to get their PPL or CPL.
Number of Students Per Class
Most in-plane instruction is one on one, and for university-style aviation programs, class size is generally right around ten students. But just as with any university, classes required by more individuals will be higher.
Tuition Rates
Tuition rates certainly aren't the same across the board, but they do stay in proportion with the amount of time a program takes to finish. The most expedited path to getting an airline transport pilot certificate is through the Milwaukee Flight School, but it's also the most expensive. For those who want to go slow and steady, private instruction can actually be a money saver.
Average Loan Amount
The average student loan for a university program in Wisconsin is about $30,000.
Scholarship
Though there aren't a lot out there, most of the scholarships offered for Wisconsin flight schools are for full tuition.
Job Placement
All four university-style programs on this list of flight schools in Wisconsin have high job placement rates, including the Milwaukee Flight School which boasts the highest.
Wisconsin Pilot Employment Facts & Figures
As indicated by the lack of ATP flight school in Wisconsin, it's not a huge hub for airline pilots. There are several interesting jobs for commercial pilots who don't want to fly airliners, but Wisconsin's weather keeps it from being a year-round destination for people from out of state.
Employment
There is only one large airport in Wisconsin, and that's General Mitchell in Milwaukee. The Appleton airport has grown recently, but still is not really notable as a massive employer.
| | | |
| --- | --- | --- |
| Biggest Employer | Average Salary | Full- or Part-Time Pilots |
| Southwest | $102,090 | 8,500 |
| Delta | $256,000 | 14,840 |
| American Airlines | $157,000 | 15,550 |
| United | $145,000 | 12,000 |
| Frontier | $113,000 | 1,600 |
Salary
The average salary for a Wisconsin airline pilot is $139,000. This equates to $11,500 per month or $2,600 per week.
Ready for Wisconsin Flight School?
Though compared to some states like Florida, where the weather is fine all year round and aviation is booming, Wisconsin doesn't have a ton of options, but what is available is quality education for aspiring pilots.
For information on other states' flight school options, as well as anything and everything else that relates to aviation, consider subscribing to FLYING Magazine's print or digital subscription. You can also check out the free newsletter! 
FAQ
How Do I Become a Pilot in Wisconsin?
If you just want to become a private pilot (someone who can fly around with a few friends, but can't take compensation), there are several one-on-one instruction sites available, all across the state. To set yourself up to be an ATP, however, there are only a few options, and they are in the larger cities.
How Much is Flight School in Wisconsin?
To become an ATP in Wisconsin, flight school will cost between $50,000 and $90,000, depending on how quickly you'd like to move.
How Long Does it Take to Become a Pilot?
With zero flight experience, you can enroll in one of the expedited programs and be eligible to fly airline pilots in less than a year. Typical programs take two years.